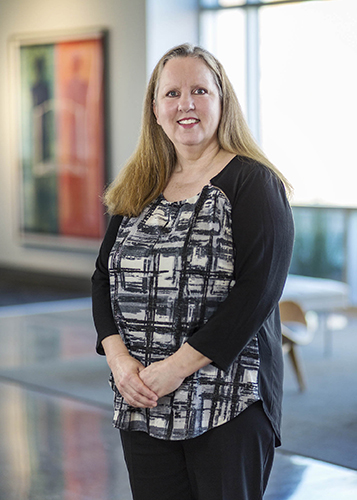 About Sue Talkington
Sue Talkington joined our team in 1989. Though she has worked with a variety of clients throughout the years, Sue primarily focuses her practice on nonprofit, government, healthcare, low income housing tax credit entities and employee benefit plans. But her main passion lies in fraud deterrence and detection, litigation support and forensics. She works with clients to identify areas of opportunity and danger by way of operational and internal control review.
Sue grew up in Florida and moved to Arkansas with her family at the age of fifteen. She currently resides in Alma, Arkansas. When away from the office, Sue enjoys spending time with her grandchildren and showing poodles.
Fun Facts
I drink a pot of coffee a day
I love cruises – my favorite was to Alaska
I grew up in Cocoa Beach, Florida because my dad worked for NASA on the Apollo series
I breed and show poodles having won the breed at Westminster and the #1 poodle in the nation
Professional Designations and Licenses
Certified Public Accountant (CPA) – Arkansas, Oklahoma, Texas
Certified Fraud Examiner (CFE)
Master Analyst in Financial Forensics (MAFF)
Certified in Financial Forensics (CFF)
Memberships
American Institute of Certified Public Accountants (AICPA)
Arkansas Society of Certified Public Accountants (ARCPA)
Member, Accounting and Auditing Committee
Member, Peer Review Committee
Oklahoma Society of Certified Public Accountants (OKCPA)
Association of Governmental Accountants (AGA)
Association of Certified Fraud Examiners (ACFE)
Institute of Management Accountants (IMA)
Education
University of Arkansas – Master of Business Administration (1997)
Arkansas Technical University – Bachelor of Science, Accounting (1988)
University of the Ozarks