About
We've put people first for more than 6 decades.
We've been around a long time — more than 60 years, in fact. The secret to our longevity? It's not really a secret at all. It's simply about putting the focus first on people: On our clients. On our team. On our community. When these groups succeed, we succeed, too.
There's a reason clients trust us with their financial futures.
We work like accountants, but think like business owners.
There are your average accounting services — and then there's Landmark. We understand how each decision you make impacts the bottom line. We offer proactive, growth-minded guidance through our full suite of tax, audit, and business consulting services.
We offer the capabilities of a national firm with the personalization of a local provider.
We pride ourselves on providing the talent and resources to solve even your most complex financial challenges, while always offering personalized, timely customer service. From our 6 offices, we serve small businesses in Arizona, Arkansas, Missouri, Oklahoma, and nationwide.
We are real people who really care.
Numbers are impersonal, but we aren't. We humanize CPA services by prioritizing professional relationships with your team. This relational approach is one of the reasons clients have trusted us with their financial futures for more than 6 decades.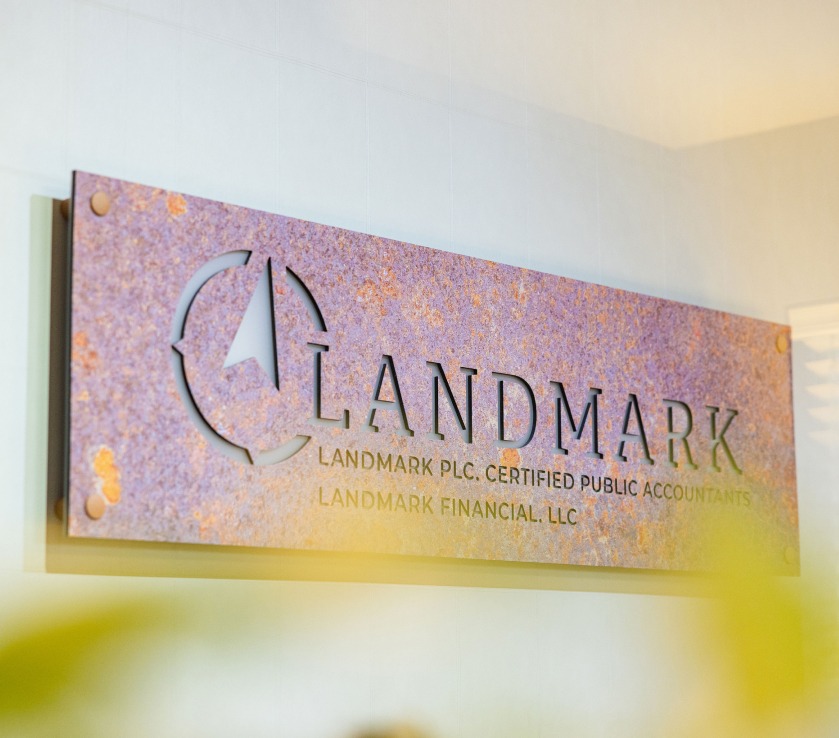 It all began in 1953.
Landmark's story began in the era of color TV's debut with two Arkansas-based firms, Thomas and Thomas in 1953 and Beall Barclay in 1963. Both firms grew to be two of the largest CPA firms in Arkansas.
In 2018, Thomas and Thomas and Beall Barclay merged their practices to form Landmark. In 2021, the family-owned, Arizona-based Monheit Frisch CPAs joined Landmark to create today's award-winning firm.
We now serve clients nationwide from our 6 offices across Arkansas and Arizona.
Get to know us:
Awards & Accolades
We are a nationally-, regionally-, and locally-awarded firm.
We can only call ourselves award-winning because of the work from our talented team.
2019 - 2022: AICPA G400 Firm
2019 - 2022: Accounting Today Regional Leader, Southeast Region
Leadership Class: 10 Leadership Class Graduates
Five 40 Under 40 Recipients
Emerging CPA: 4 Emerging CPA Award Recipients
2017: "Best Places to Work in Arkansas" Benchmark Award Winner, Arkansas Business, Best Places Group
2014, 2015, 2017, 2021: Recipient of Arkansas Society of CPAs Public Service for Firms Award
6x Presented Professional Services Award by United Way Fort Smith
Past 8 years: Ranked in top five accounting firms in Arkansas, Arkansas Business Book of Lists
Past 8 years: Ranked in top five accounting firms in NWA, Northwest Arkansas Business Journal
2021: United Way Extra Effort Award
2019: United Way Most Resourceful Campaign Award
Partner with our award-winning team.
Community involvement
We serve more than 350 nonprofit organizations.
We believe it is our responsibility to invest in the health of the communities we call home. We empower our team members to contribute to causes they care about. Additionally, many of our executives serve as board members of local nonprofits.
Multiple Chambers of Commerce

Multiple Rotary Clubs

Partners in Education