Environmental, social, and governance (ESG) criteria are becoming some of the more popular metrics for investors to predict the future success of companies they are considering for an investment. But how can your small business benefit from ESG practices?
Essentially, ESG standards take into account the risks associated with companies that have undesirable environmental practices that investors may wish to avoid, especially since one-third of consumers are willing to pay more for sustainable products from ESG-compliant companies.
ESG investing, also called sustainable or responsible investing, doesn't just sound nice. This type of investing leads to a focus on companies that are more likely to avoid the added costs that come with riskier business practices. Small businesses that wish to appeal to these responsible investors, business partners, or customers need to be able to demonstrate their commitment to ESG.
Small businesses can benefit from incorporating ESG principles into their operations. These principles make them desirable business partners 1) for publicly traded companies who do have to answer to ESG-conscious investors and 2) for the increasing number of savvy consumers who are aware of the positive impact ESG principles will inevitably have on the environment and society as a whole.
The "E" in ESG for Small Businesses: Environment
The environmental component of ESG for small businesses can seem like a problem that is too large for small businesses to tackle, but every company can find actionable ways to contribute if they set realistic goals. An easy first step any business can take is to analyze operations for opportunities to utilize recycled products and to increase internal recycling efforts. A small amount of time researching frequently used vendors and products and evaluating ways to maximize internal recycling efforts can ultimately have a large impact on the environment. Communicate a commitment to the environment to employees and customers by making both internal and external recycling efforts known.
Researching the background of vendors to verify their environmental awareness before doing business with them is a more proactive method of staying committed to the environmental cause. It also avoids the negative connotations and public perception of hypocrisy your company could face by having relationships with companies that do not value ESG.
Another way to incorporate environmental causes into your business culture is to offer employees opportunities to volunteer together for local events that promote environmental best practices.    While it is probably better to have senior leadership identify the environmental cause that will have the greatest impact on the company, employees should have input on which volunteer opportunities are the most meaningful to them in their communities. No one individual – or even a whole company – will be able to represent all environmental issues, and trying to do so would seem inauthentic, so the best approach is to focus on meaningful causes that are realistic or relevant to the business.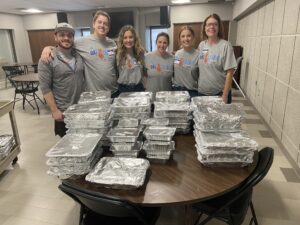 The "S" in ESG for Small Businesses: Social
A key element of the social aspect of ESG for small businesses focuses on a commitment to diversity, equity and inclusion (DEI).  DEI is growing rapidly as a business initiative that matters not only to employees, but to vendors, customers and investors as well.
Establishing a meaningful and effective DEI environment does not happen overnight. There are many ways for businesses to take the first steps, such as evaluating hiring practices for ways to attract a more diverse employee base. True diversity involves more than just hiring a minority group for a quota; it requires planning for how that employee will actually succeed in their role in the workplace. This includes training opportunities for both professional and personal development that demonstrate there is room to grow in the company. It also means establishing equitable compensation, so companies will need to analyze compensation levels for all positions and ensure that equitable packages are being offered for comparable jobs.
Diversity is not just for diversity's sake — studies have shown diverse companies boost productivity by 19%. To see these benefits, small businesses must find meaningful ways to boost the voices of their most diverse employees with unique backgrounds and perspectives. These insights are often lost as minority groups are most likely to report being ignored or interrupted in the workplace. Ultimately, the best way to keep turnover low is to make employees feel like their opinions are valued.
The test of true DEI in the workplace is whether leadership roles for diverse employees are designed to have real power to affect corporate policies that govern the work environment or pay scale for diversity hires. In the past, companies have been caught hiring token diverse candidates for proxy roles without any purpose just to create the appearance of diversity in their leadership, but such shallow attempts have received public backlash.
In addition to DEI initiatives, small businesses should also focus on volunteer opportunities in the local community.  Identify a cause that aligns with the company's values, and support that cause either financially or by encouraging employees to volunteer.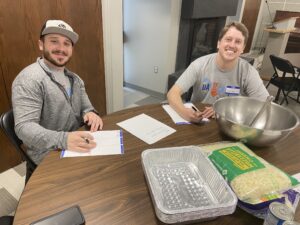 The "G" in ESG for Small Businesses: Governance
It seems that governance issues are increasingly in the news. Investors and consumers alike demand sound policies and procedures, board involvement in reviewing and approving executive compensation, and accurate accounting and reporting. It is important that competent board members are carefully selected and trained to represent the best interest of the company, avoiding all conflicts of interest. DEI principles are also important when it comes to board composition. Of particular interest to investors are political affiliations and lobbying efforts. When it comes to the governance aspect of ESG for small businesses, one keyword resonates – transparency.
ESG Metrics are Important for Small Businesses
ESG metrics are growing in importance as businesses both large and small seek ways to connect with customers' values, comply with government requirements, and meet the challenges of doing business in a changing environment. According to the Environmental Protection Agency, "to pursue sustainability is to create and maintain the conditions under which humans and nature can exist in productive harmony to support present and future generations."
If you would like to start a conversation about ESG for your small business, contact your Landmark advisor.