Landmark CPAs is pleased to announce the promotion of Brad Roethlisberger to member, effective January 1, 2022. Brad is located in Landmark's Rogers office.
Brad started his career at Landmark in 1995 under the stewardship of Dick Barclay. Over the years, Brad has developed an expertise in providing comprehensive tax services, including individual, corporate, partnership and nonprofit income tax returns and audits, compilations and payroll tax reports. He advises many rapidly-growing, closely-held businesses on tax-saving strategies, including retirement plans, tax credits and cost segregation.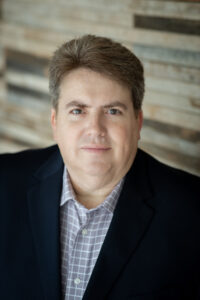 Brad grew up in Hardy, Arkansas, and is a graduate of the University of Arkansas. He holds a Bachelor of Science in Accounting. Brad is treasurer of the Rogers Kiwanis Club and has held several roles in the Arkansas Society of Certified Public Accountants.
"Brad has been instrumental in growing our Rogers office over the years," said Landmark Member Don Fitzpatrick. "Brad has a passion for helping clients navigate through ever-changing tax legislation and increasing tax compliance requirements. His experience and knowledge combined with exceptional client service make him an invaluable asset to the firm."